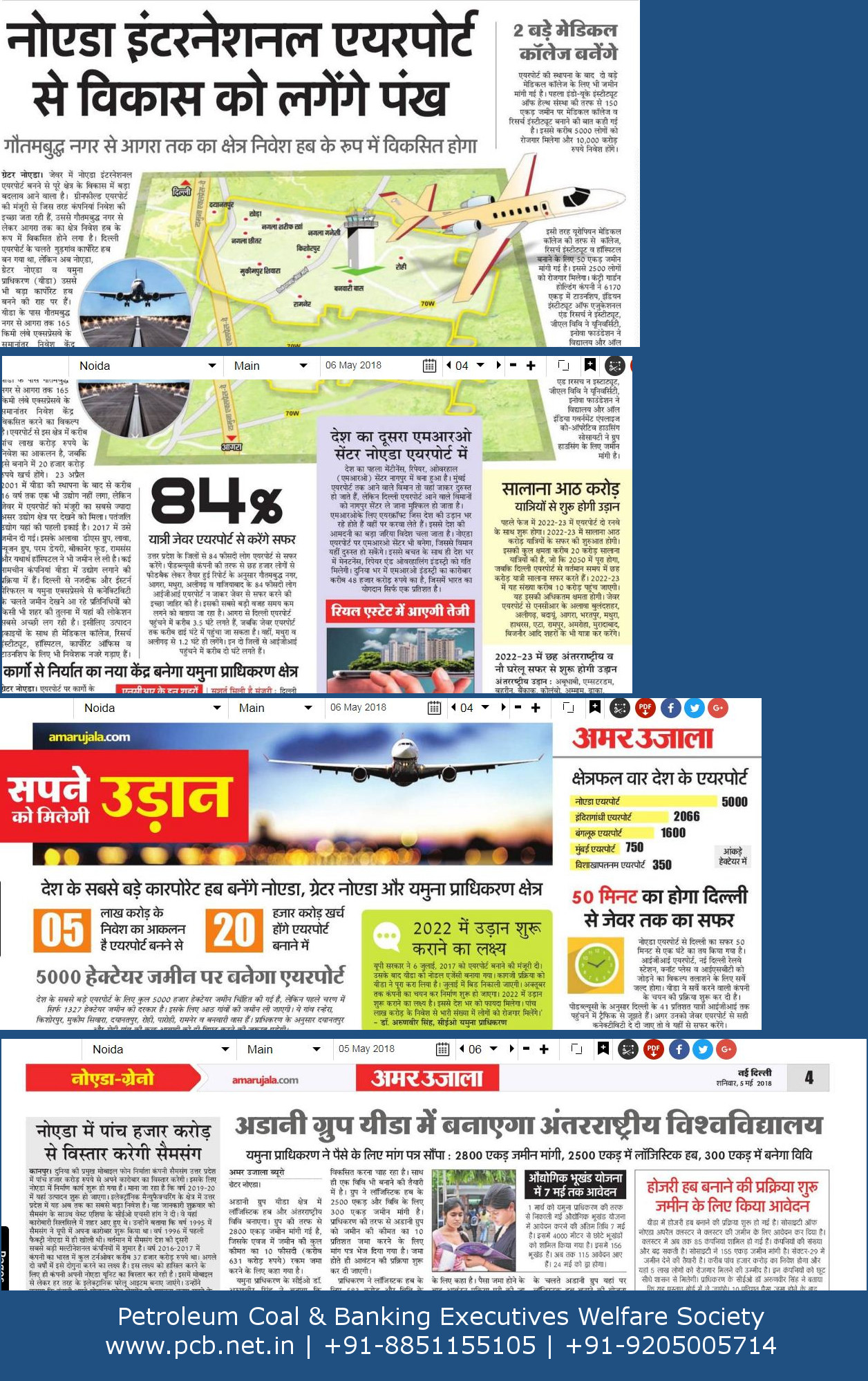 Multidimensional Development Taking off at Society Delhi NCR Site at Yamuna Expressway.
1. Samsung to invest 5000 Crores for expansion
2. 2 Large Medical Colleges to come up with FDI investment of up to 10,000 Crores.
3. Yamuna Expressway to become New Cargo Import Hub of India.
4. India's Second Aircraft Reparing Operational Unit to be set up at Noida International Airport at Jewar.
5. Annually 8 Crores Passengers to use Noida International Airport at Jewar from 2022-23.
6. 6 International & 9 Domestic Airlines to start Operations from 2022-23
7. Land Requsation for Hosiery Hub Started.
8. Government to choose company, which will initiate Survey for connecting Delhi IGI Airport, New Delhi Railway Station & Cannaught Place in 50 minutes flat.
9. Noida-Greater Noida & Yamuna Expressway to become largest Corporate Hub of Country.
10. Real Estate to Boost and Move Northwards, thus giving good returns to our members investment.